Steps to convert Lotus Notes to EMl
Step 1:
First of open NSF converter tool by clicking on start menu button and then go to all programs install and download the software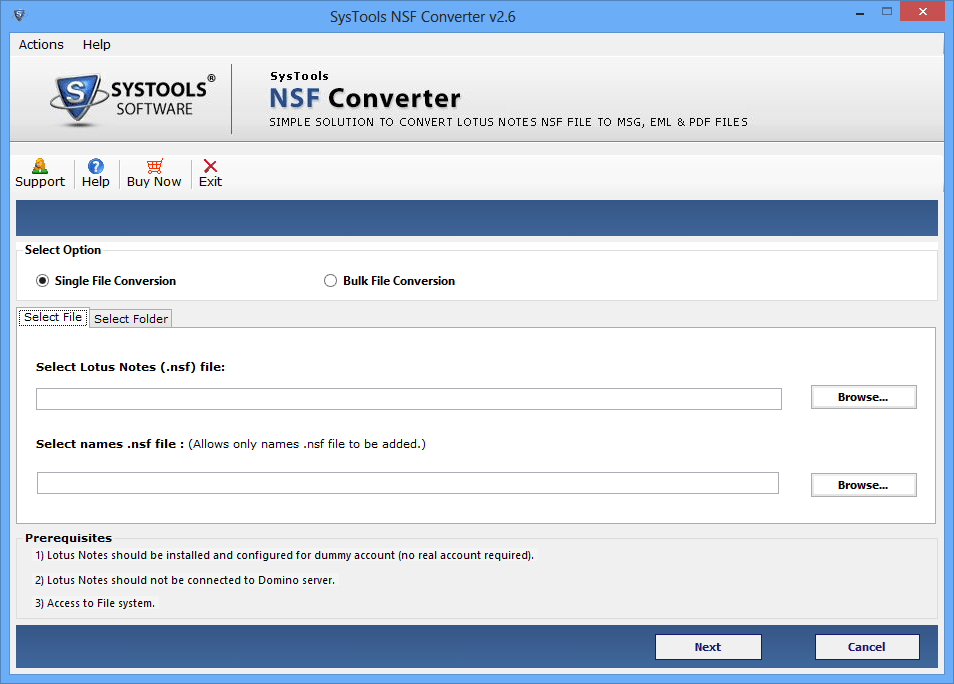 Step 2:
Now you will get the two options single file conversion and bulk file conversion. if you wish to export a single file, then you can select single file conversion option and click on browse for conversion.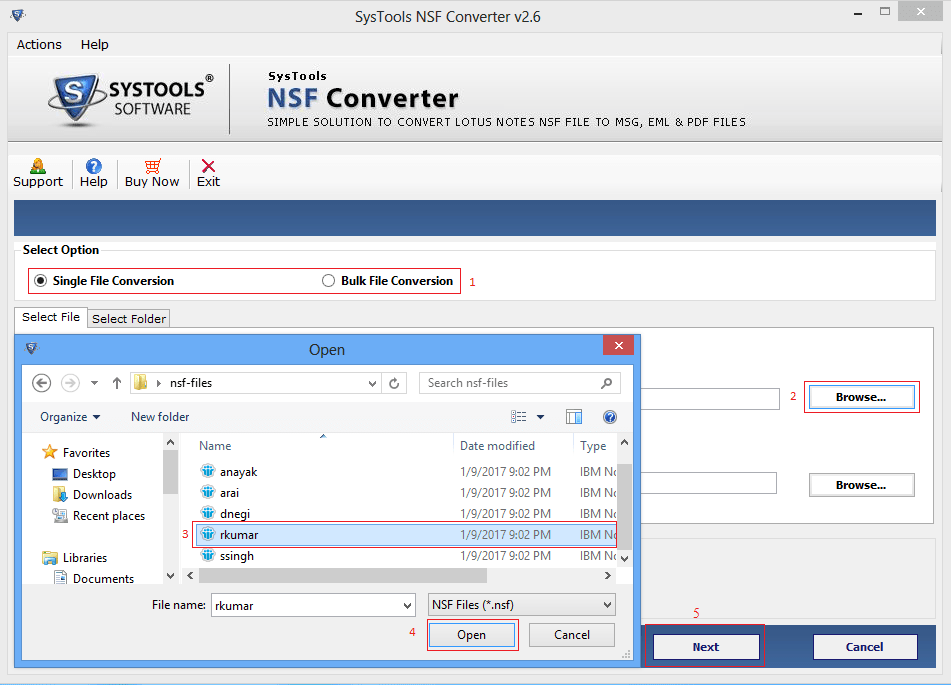 You can also browse names.nsf file. if you wish to convert contacts. Click on start to conversion.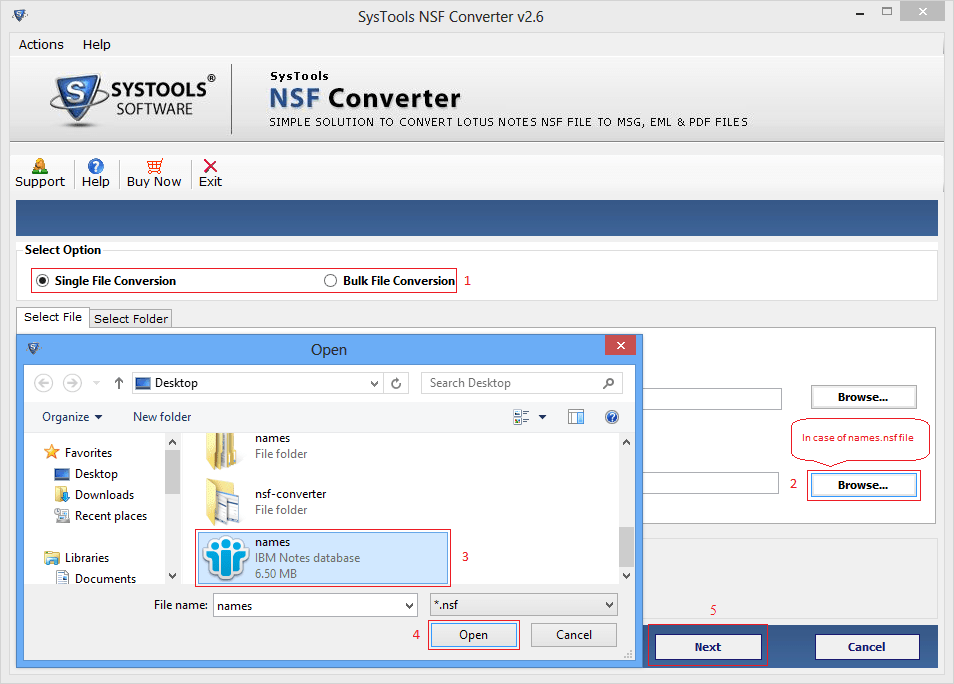 Step 3:
If you wish to convert the files into bulk then choose bulk file conversion by clicking on browse button.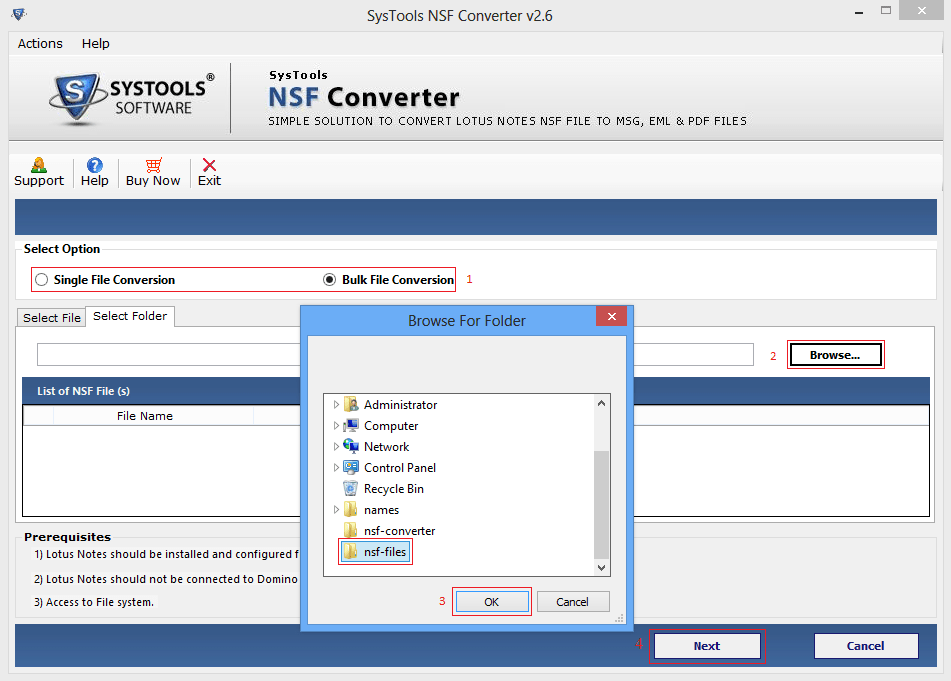 When you select bulk file conversion then you can select NSF files which you want to convert.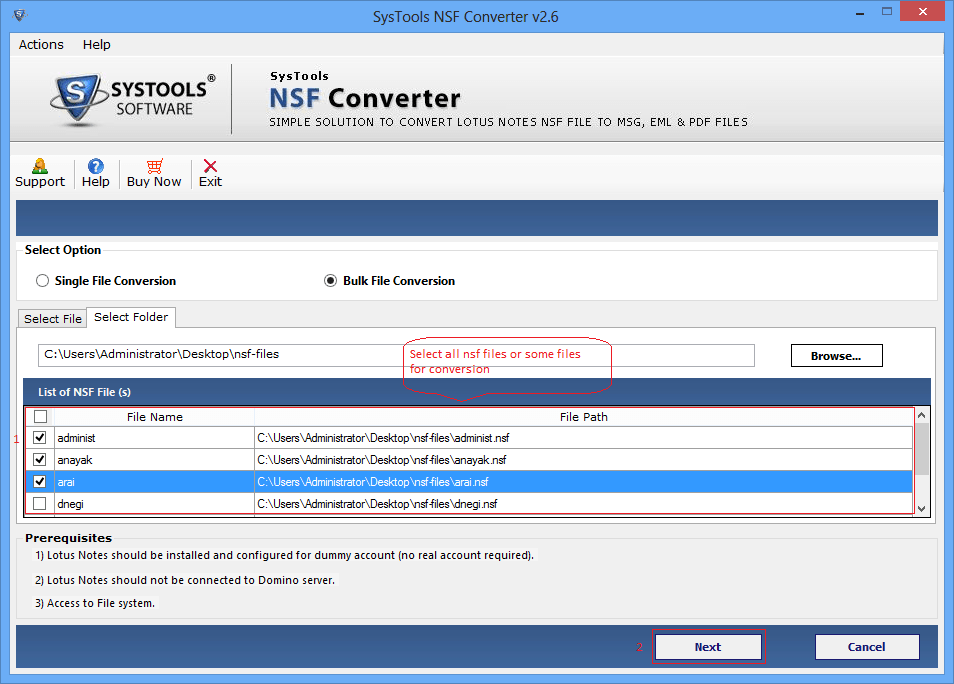 Step 4:
Now you can select any file format such as EML, MSG or PDF. also apply include date filter while selecting mails from the category.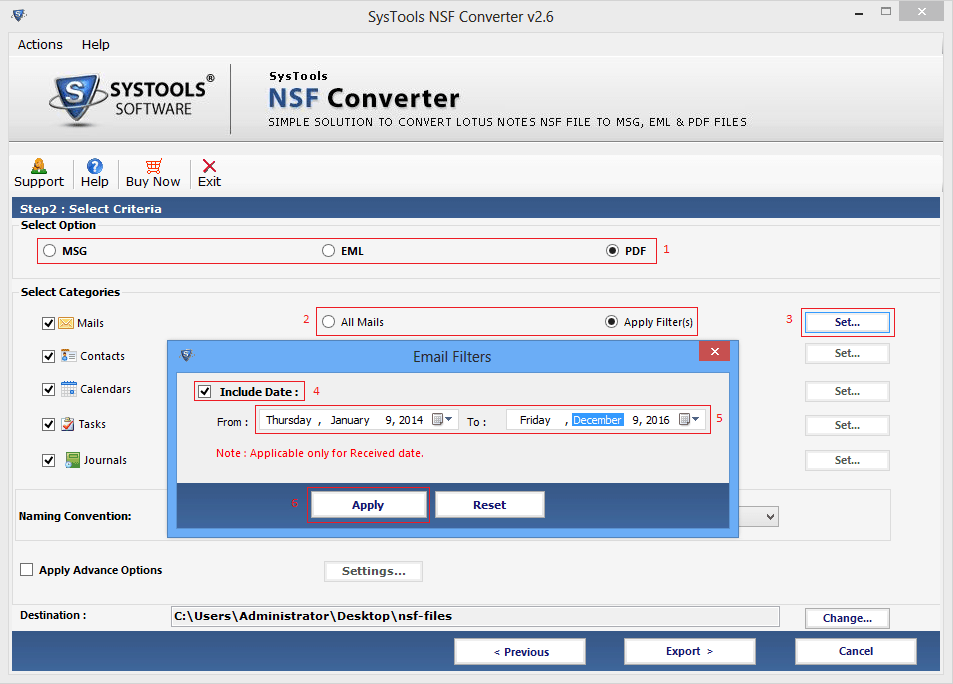 Step 5:
You can save the space to exclude duplicate contacts.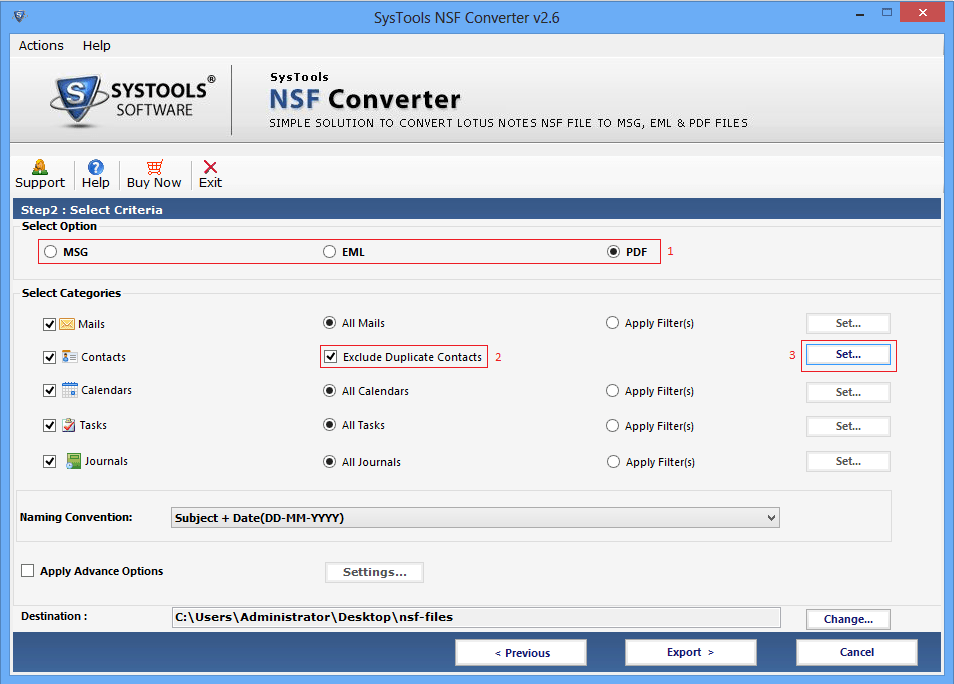 Now select the field for contacts like name, mail address etc. you can also choose the categories to filter duplicate contacts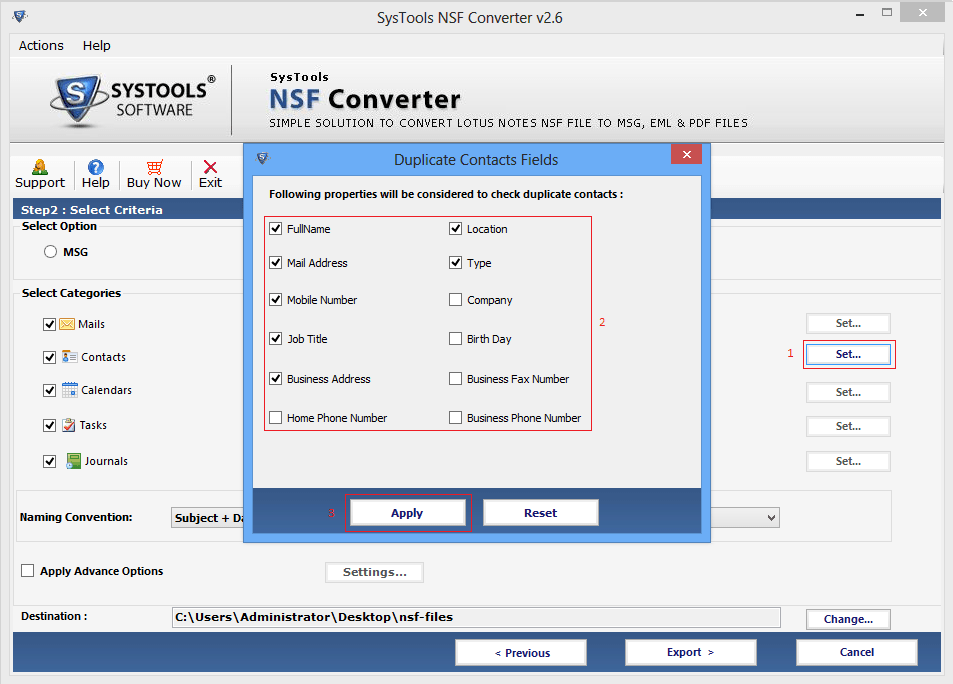 Step 6:
Now you have to apply diffrent filters for diffrent fields
Calender filter in Calenders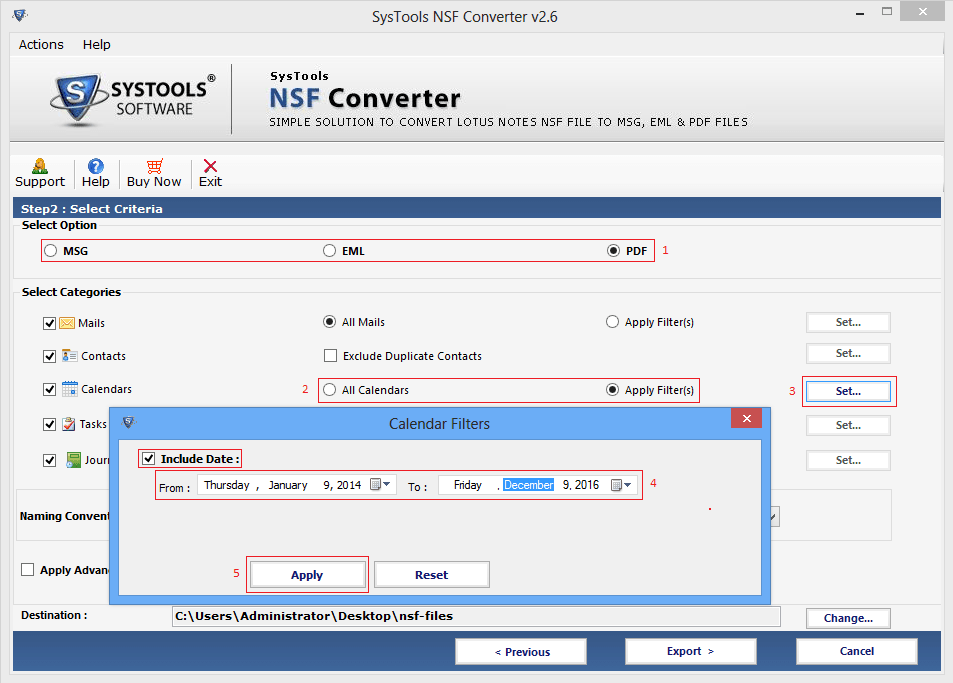 Apply on the Task filetr in Tasks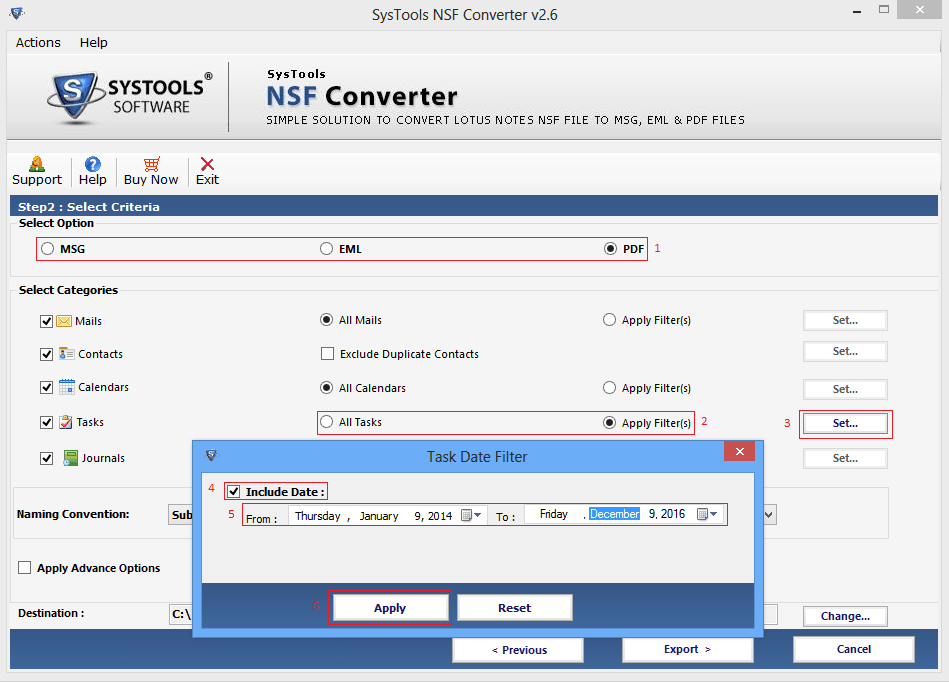 Journal filter in Journals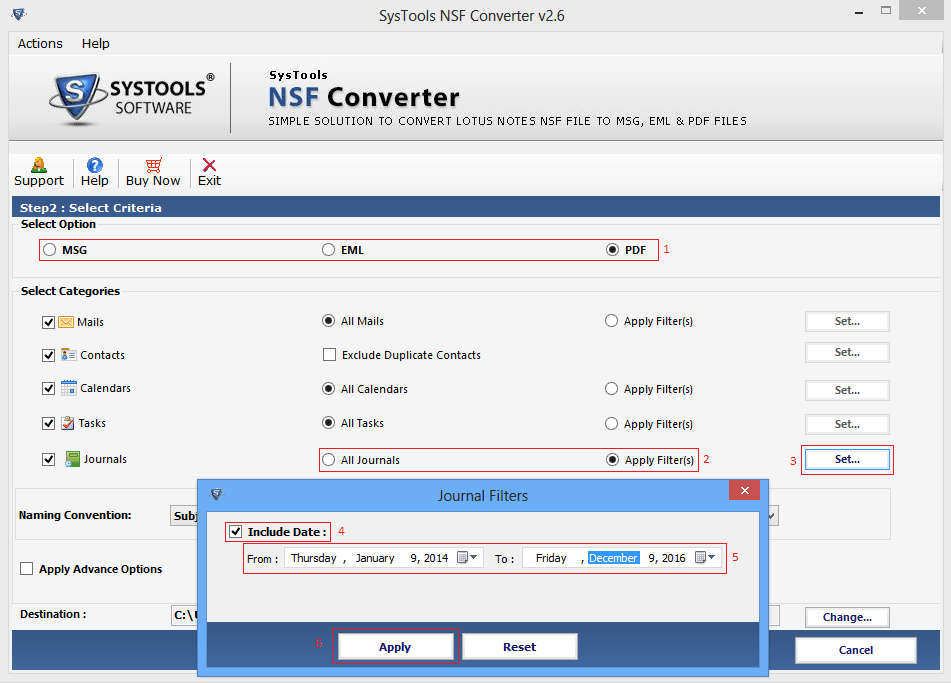 Step 7:
Now you have to select the date from naming convention option and click on Export.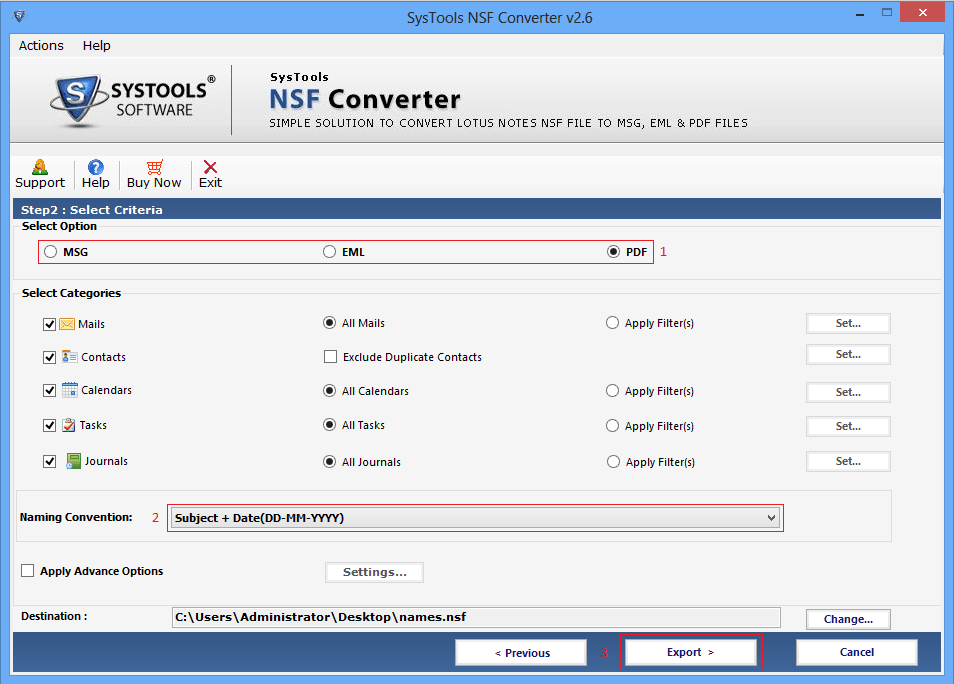 Step 8:
Now check the apply advance option with the selection of HTML formatting, remove encryption, or you wish to select any of them of advance options.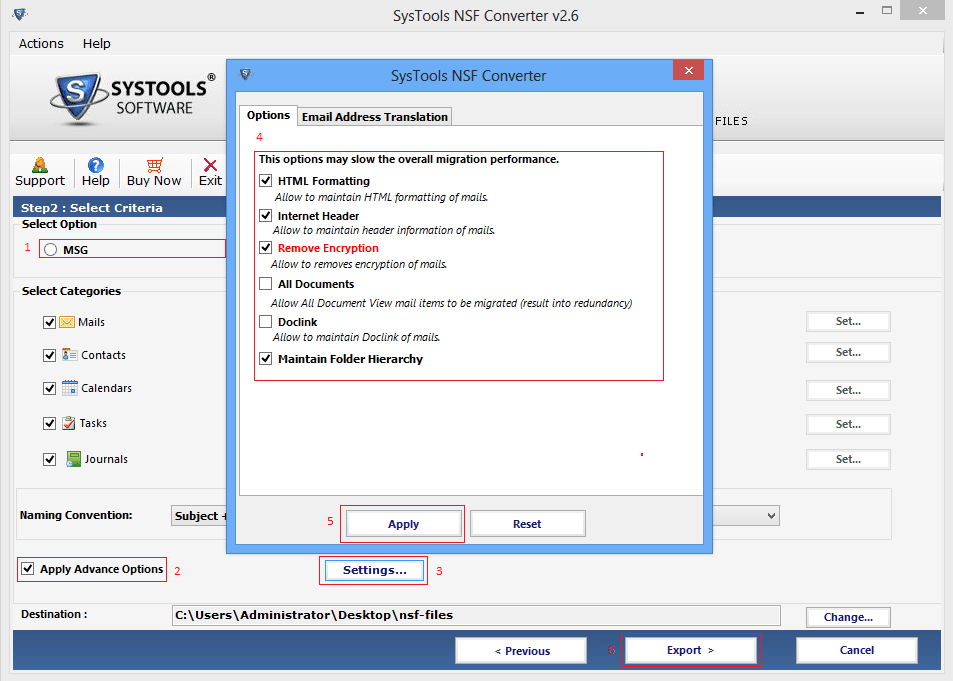 The another one option is to select Email Address Translation in advance setting in which you can set manually.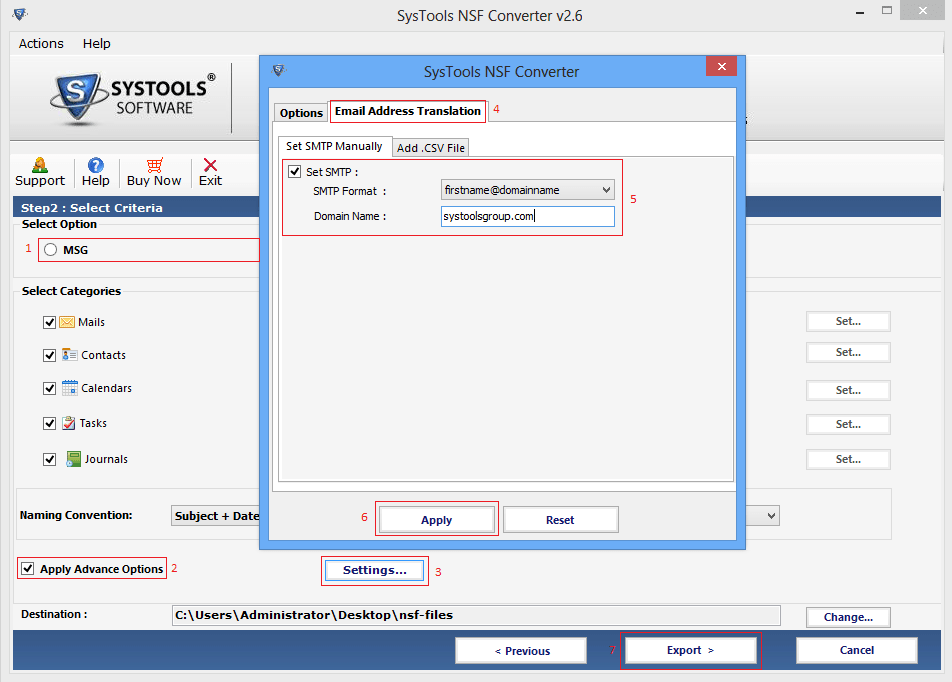 You can also add.csv file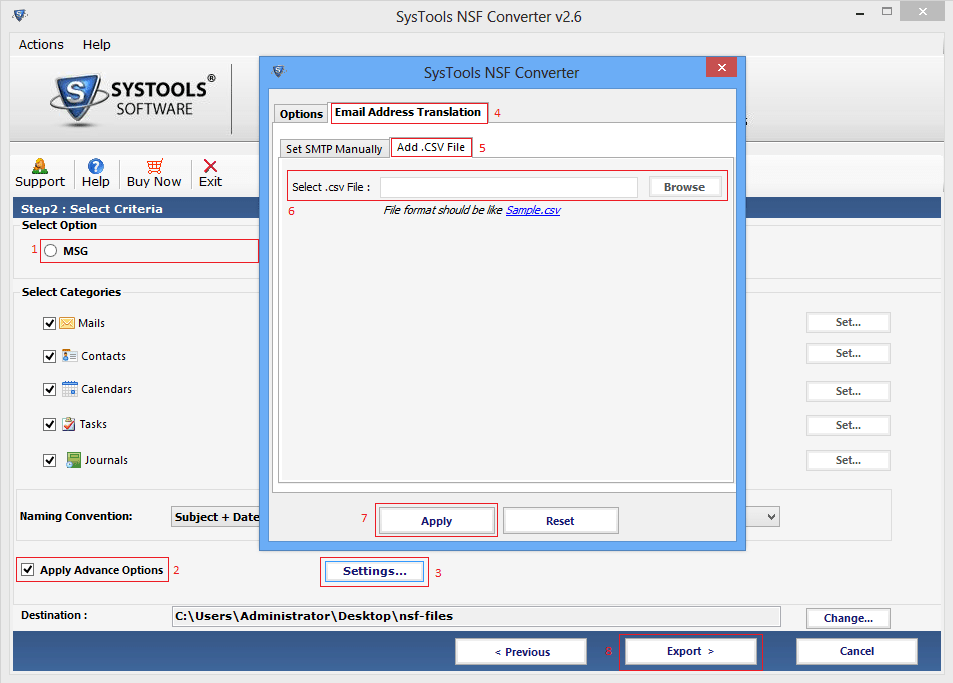 Step 9:
To Access the ID file, you have to enter the password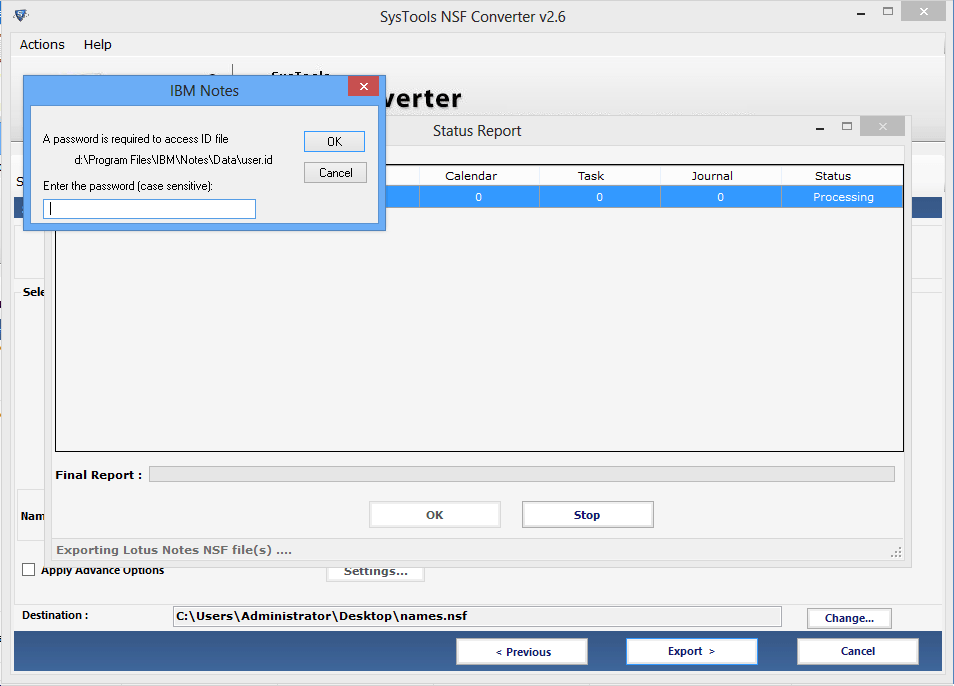 Step 10:
It will show the complete status report when you enter the id and password.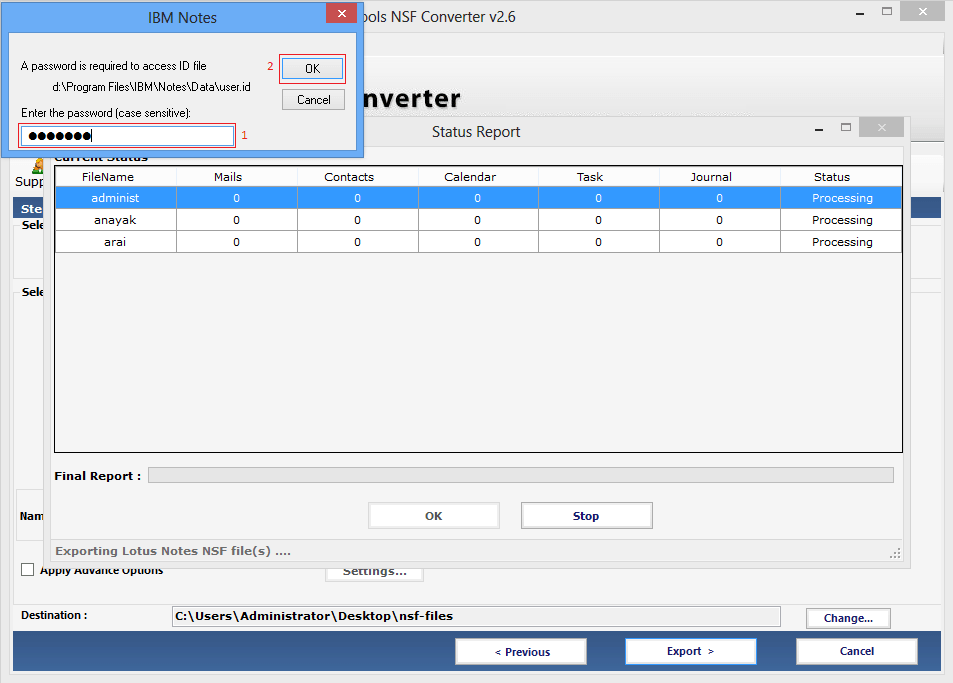 Now you have to show the complete progress report with current & final report on the screen.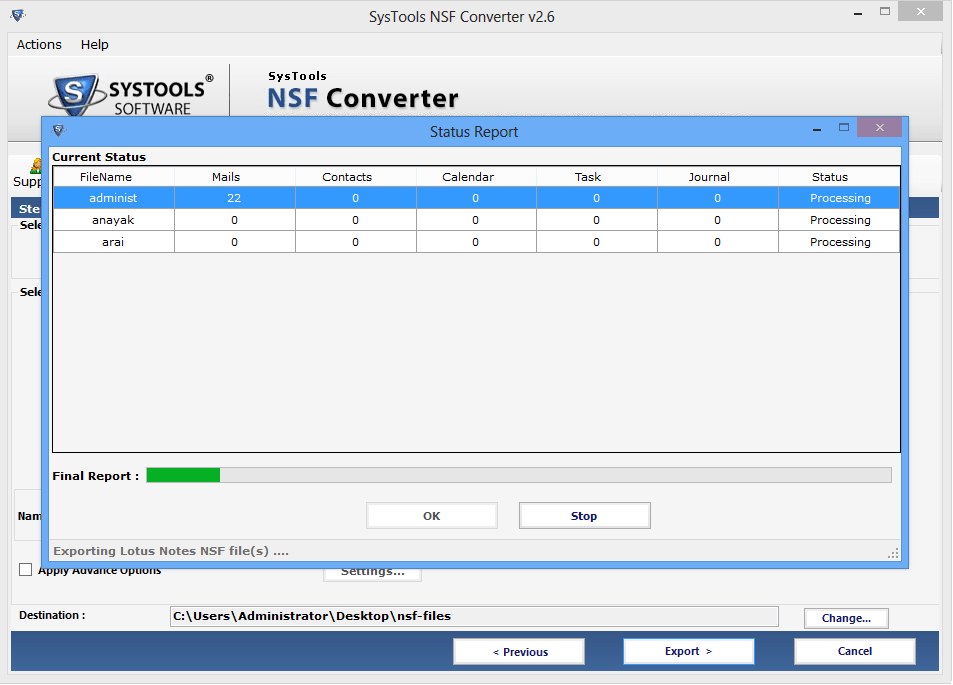 Step 11:
A windows will pop up on the screen after the export process of successfully completion.