Notes to Excel - Export Notes Contacts
Convert & Migrate Notes Contacts
How it Works?
Notes to Excel is the easiest Notes Address Book Conversion Tool that export Lotus Notes Contacts to Excel in a simple 3 steps.
Go to start > Programs >Notes to Excel , Open Notes to Excel, start-up screen appears as below: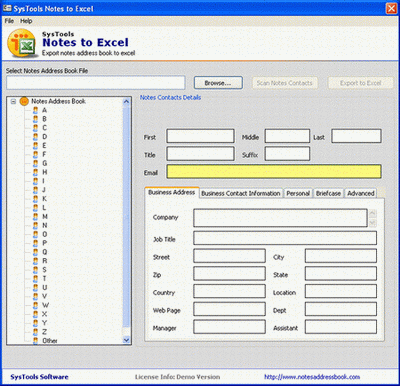 Click Browse button at the top of the screen to select Notes Address Book or names.nsf file.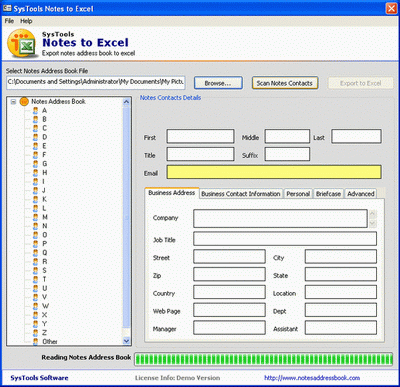 Then Click Scan Notes Contacts to scan Lotus Notes Address Book. As soon as the software will complete the scanning procedure Notes to Excel will display all the contact information as following: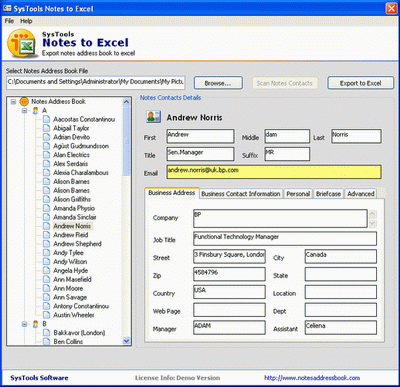 After reviewing the contacts, click Export to Excel Button to Export Notes Contacts to Excel. Then software will start exporting Lotus Notes Address Book to Ms Outlook Contacts as follows: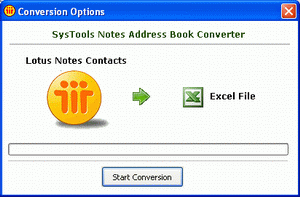 Support Help Desk

Need Technical Support?
Contact our support help desk for technical support 24x7.